Section "Overview"¶
The panel "Overview" of the Dashboard provides an overview of the proceedings MapMint to a director of the application.
The date and time of your last connection to the proceeding are first shown at the top left.
Different panels have specific information about the MapMint instance, they are described in the following sections.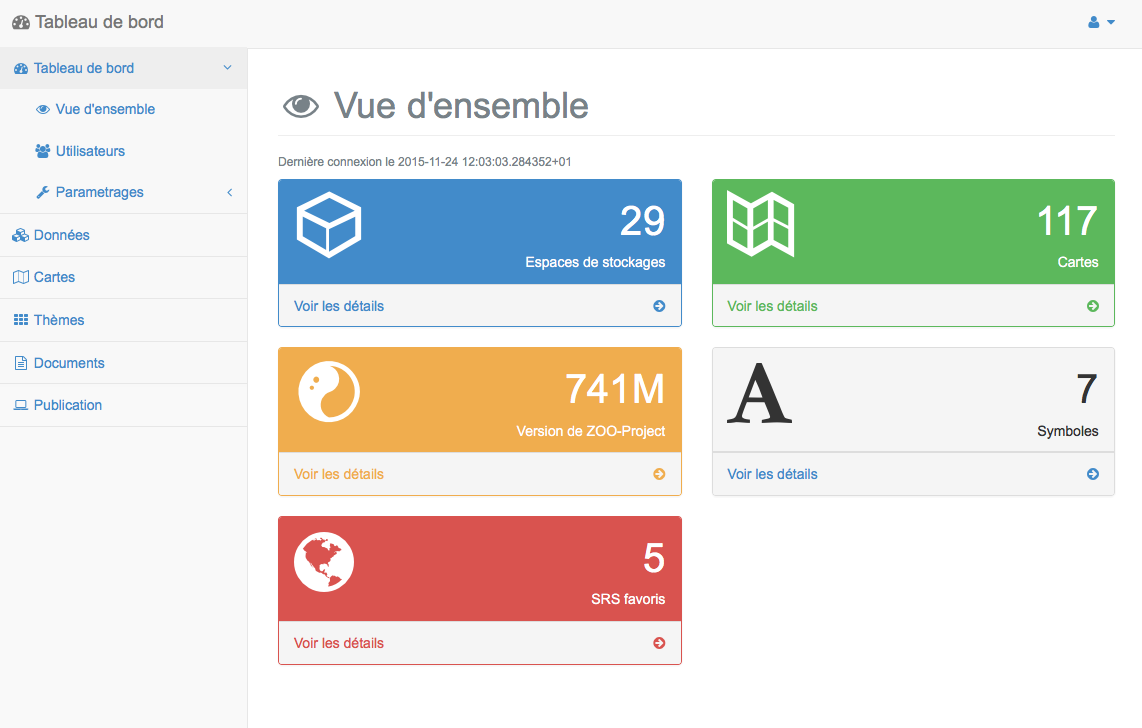 Available data¶
Information relating to Data Management Module are available in the blue panel shown below, it informs the administrator about:
The number of new storage spaces

The number of directories and databases

The number of available data sources
A button allows you to go directly to Data Management Module.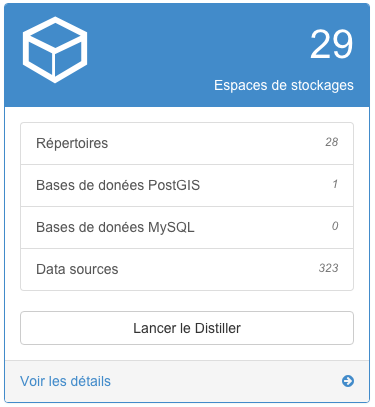 Cartes names available¶
Green panel shown below, provides a quick appercu of being edited cards. Clicking the pen of a card online, you can load the card in the Map creation module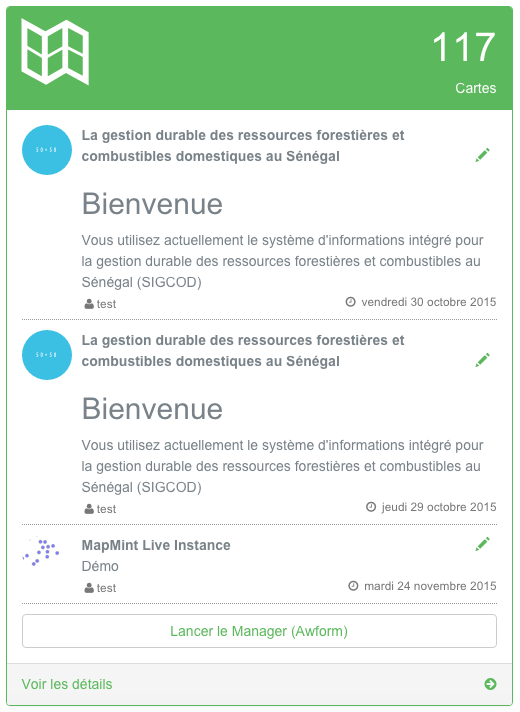 Versions of installed software¶
The orange panel presented below, provides data on the versions of installed software and used by the MapMint application.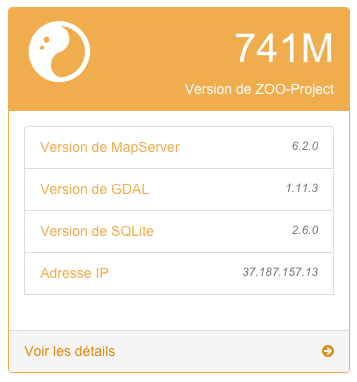 This helps in problem report to specify the versions used.
Symbol management¶
The gray panel shown below list:
the symbols that you can use to style your layers since the Data Management Module,

the fonts available in a dropdown list,

the list of symbols of a selected font.
It allows the management of symbols used to define the style of your layers. The procedure of this panel is very simple. If you select a font from this drop-down list in the middle of the panel, all of the symbols it contains will be displayed in desous. You can select Type single or multiple symbols in the list of symbols in a font and add them to the list of symbols available by clicking on the button "+". Similarly, you can select the symbols displayed above the drop-down list and click the "-" button to remove effectively.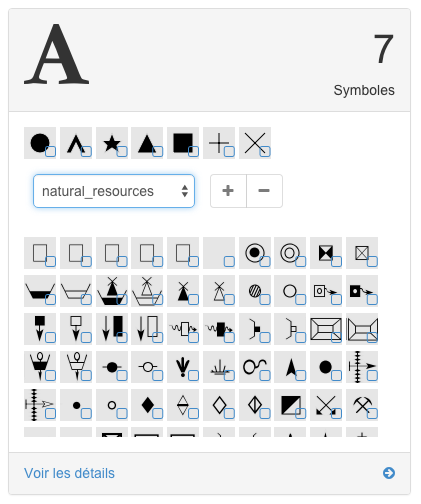 Management of Spatial Reference System (SRS)¶
The red panel shows you the list of Spatial Reference System (SRS). If you enter or IGNF EPSG code in the box at the bottom of the panel, you can then add it to the list of favorites SRS. By clicking the "trash" button you can delete the SRS corresponding to the list of favorites. That is, unwanted in order to limit the number of SRS displayed in various forms in the application.